Lasagne Roll-Ups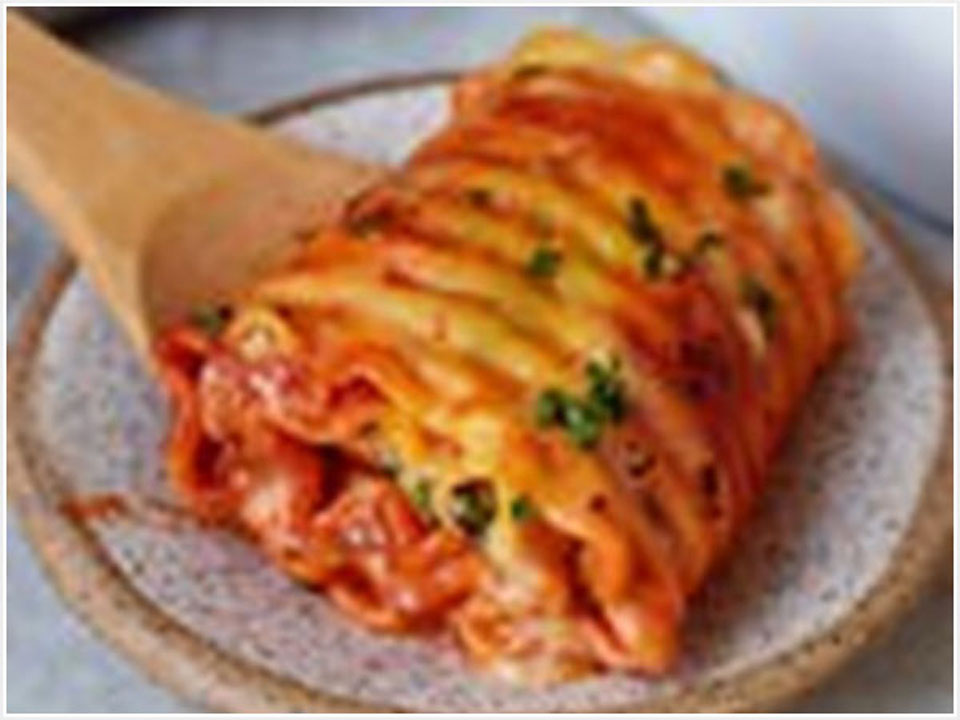 INGREDIENTS
| | | |
| --- | --- | --- |
| 1/2 | | tablespoon oil |
| 1 | | onion, diced |
| 1 | | garlic clove, minced |
| 1/2 | | large container of sliced mushrooms, chopped finely |
| 1/2 | | tablespoon soy sauce (gluten-free if needed) |
| 300 | | g fresh spinach, chopped finely |
| 1 | | large jar marinara sauce |
| | | cannelloni |
| 1 | | tub hummus |
| 1/2 | | teaspoon cumin (optional) |
| 1/2 | | teaspoon paprika (optional) |
| 2 | | tablespoons lemon juice (optional) |
| 200 | | g vegan cheese |
| | | salt and black pepper to taste |

INSTRUCTIONS
1.

Ladle about 1/2 cup marinara sauce (or your favorite tomato sauce) in the bottom of a 23x15cm baking dish (you can use a larger pan). Set aside.

2.

Heat oil in a pan over medium heat and add the diced onion, garlic, and mushrooms. Saute for about 4 minutes. Then add soy sauce and spinach. Cook for a further 30-60 seconds, then turn off the heat.

3.
Add the hummus and stir with a spoon.
Depending on the brand of your store-bought hummus, you might need to add more flavor. I added cumin, paprika, salt, black pepper, and lemon juice to taste.
Add some grated vegan cheese to thicken sauce.
4.
Fill cannelloni shells with mixture and line baking dish.
Ladle the remaining marinara sauce over the lasagna noodles.
Add vegan cheese on top.
Bake for 60 minutes.